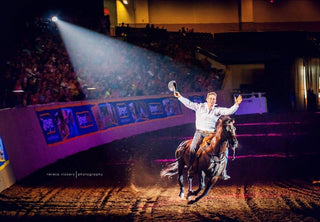 HORSE EXPO CLINICIAN & PERFORMER
Gascon Horsemanship And The Trixie Chicks Trick Riders Have Teamed Up To Bring The Most Exciting Equine Fun To Your Next Event
THE BEST OF THE BEST
Whether you're looking for high-energy entertainment or clinic-style learning, we are the best performers for you.
RECENT EXPO & TOUR STOPS
MIDWEST HORSE FAIR
EQUINE AFFAIRE OH & MA
BREYERFEST
WORLD EQUESTRIAN GAMES
MICHIGAN HORSE EXPO
HORSEFEST
EVERYTHING HORSE EXPO
OZARK SPRING ROUND-UP
THE NEVER GIVE UP TOUR
TN WALKER WORLD CHAMPIONSHIPS
WORLD HORSE EXPO
MINNESOTA HORSE EXPO
HOOSIER HORSE FAIR
SOUTHERN EQUINE EXPO
EQUIFEST OF KANSAS
IOWA HORSE EXPO
ILLINOIS HORSE EXPO
ROAD TO THE HORSE
GERMANTOWN CHARITY SHOW
TRYON EQUESTRIAN CENTER SATURDAY NIGHT LIGHTS
PERFORMANCE & CLINICIAN SERVICES WE CAN OFFER
Every Experience Can Be Designed To Cater Towards Your Event's Specific Needs & Goals
Performance Opportunities
Trick Riding
Opening Ceremonies & Flag Presentation
The Mike & Tito Show
30 Minute Wild Horse Starting
Matador Liberty Routine
Roman Riding
T-Rex Versus Unicorn Soccer



Lecture/Small Arena Topics By Michael & Kelsey Gascon
Motivational Speaking
Starting A Horse Business
Equine Goal Setting
All About Bits
Training Tack Purposes
Confidence
Constructing Obstacles
Safety Around All Horses
Continuing Your Equine Education
Equine Finance
Equine Social Media 101
From Hobby To Career: Getting Started In Horses
Reoccurring Revenue With Horse Businesses
Safe & Secure Knots For Horses



What Else Is Included?
Autograph Signing/Pictures After Performances
Daily Promotion At Provided Booth
Social Media Promotion Of Your Event
Meet & Greet With Sponsors (If Needed)
Promotional Photography & Videography For Your Event Advertising
Radio/TV/Media Interviews (If Needed)
Clinic Opportunities
(Custom Options Available)
**PLEASE NOTE: ALL of these clinics can include participation from outside horses and riders at your discretion and financially benefit your event (Except Trick Riding 101)**
Trick Riding 101 Clinic
30-Minute Wild Horse Starting
From Wild To Willing--3 Day Transformation
Horsemanship 101
Obstacles
Refusing Obstacles
Refusing Jumps
Traffic Issues In The Warm-Up Ring
Stop Running Through The Bit
How To Prevent A Horse From Building
Situational Resistance-My Horse Is Perfect Except...
How To Get A Balanced Gait
From Trot To Gait
From Pace To Gait
Cantering For Gaited Horses
How To Make A Hot Horse Into A Push Button Style
Colt Starting
Properly Preparing Your Horse For The Trail
Setting Your Horse Up For Success In The Show Ring
How To Get A Spooky Horse To Act Like Braveheart
Creating Crystal Clear Communication Between You And Your Horse
How To Grow A Stronger Bond With Your Horse
How To Become A Better Leader And Gain Respect From Your Horse
Grade School System: Creating A Solid Training Foundation For Your Horse
The Last Resort: Giving Problem Horses A Second Chance
Solving Problem Horses
Easy Lead Changes
Reining For Any Breed
Intro To Spins & Sliding Stops
No Bit, No Problem--Riding Confidently In A Natural Horsemanship Halter
How To Find Your Lost Confidence
How To Be A Better Leader For Your Horse
Respect? Does It Work Both Ways For Your Horse?
Making A Horse Happy To Do Their Job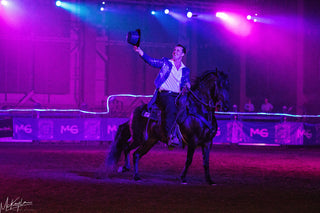 DON'T WAIT, BOOK YOUR EVENT