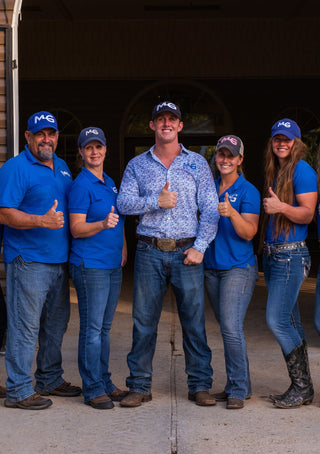 Meet the Gascons
Using lessons learned from our five-generation-long horsemanship journey, we help horses and people build strong bonds.
the heart of gascon horsemanship
While my family's horsemanship journey goes back 5 generations and includes many World Championships in a variety of disciplines, the heart of Gascon Horsemanship has always been to use simplicity and communication to get everything we want out of our horses.
My mom was the second-youngest woman to win Congress in the 80's and my dad was a world-renowned Paso Fino trainer with multiple world championships under his belt. My sister and I followed in their footsteps with multiple national and world championships as well.
BUILDING ON OUR PASO FINO PASSION
If you've ever watched the Luke Perry movie, A Fine Step, you've seen our work with Pasos because every one of the horses in the film was trained by my family. I was even Luke's stunt double!
One of the biggest horse lessons we've learned along the way is that you don't have to wear out your horse to get them to do what you want. In fact, with a breed like a Paso Fino, you almost can't wear them out.
So, we learned to speak to our horses using their language. And it works every time!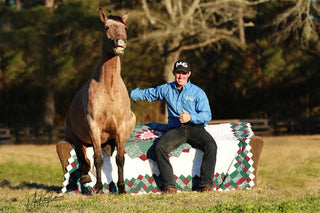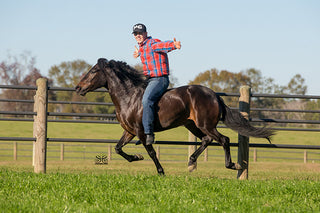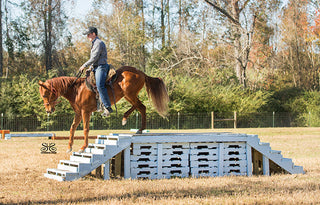 GOING BEYOND GAITED
So, when my parents passed the family horse business down to me, I decided to go outside of just one breed.
I'll always love the Paso Fino breed. They are extremely smooth, beautiful, talented, smart, and verstile horses. If you've ever dreamed of owning a Paso Fino, you can check out our legacy sale horses here.
I wanted to share our knowledge, history, and education with the world because I have seen it work for every age, breed, and discipline of horse.
So, I've worked with so many different kinds of horses, everything from ponies to Percherons, from pleasure to performance horses. And the training methods I teach work with each one because while every horse is different, they all speak the same language.
That's why I, along with my wife Kelsey—who is a professional trick rider and amazing horsewoman in her own right— have one goal at Gascon Horsemanship.
Our goal is to help riders like you find the confidence and gain the knowledge to work with your horse so you can enjoy your horse passion.
Because horses who have strong, and respectful bonds with confident owners live amazing lives. And so do their owners.
COME ALONG FOR THE RIDE
If you stick around long, you'll also learn about my incessant need to pick up a broom if I have a minute not on a horse, my reliance on Cuban coffee and my obsession with cherry Twizzlers.
You'll meet my family when you visit the ranch, and taste my mother's amazing cooking, before heading out to our custom-designed obstacle course.
You'll join my wife and I on our journey as we support our growing (fur and human) family and business by offering new and exciting things for you.
I hope you'll come along with us and learn the knowledge that we've gained over 5 generations of working with horses so you can communicate easier with your horse. And have fun doing it!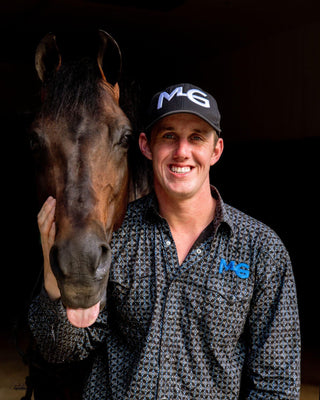 Michael Gascon
The Horse Guru
Gascon Horsemanship
Meet the team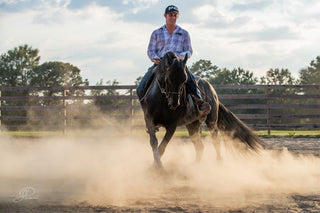 Michael Gascon
Owner + CEO
Michael is a 5th-generation world-renowned horse trainer who is taking the equine industry by storm! He is the next big thing in the equine industry and he plans to make it to the top and stay there.
Known for training the untrainable, riding the unrideable, and doing the impossible with horses all around the world as well as being a Champion Colt Starter.
Although he's has been titled the #1 Gaited Horse Trainer in the World due to his success with the Paso Fino breed (over 50 National Championships), his desire to make a difference in the equine industry and to become the best all-around horse trainer in the world has challenged him to advance his skills and specialties to be applied to any breed.
From a pony to a Percheron and anything in between, there's no problem too big or too small, The Horse Guru can handle them all!
Not only do his horse clients vary by breed and discipline, but his owner clientele varies by country, riding ability, discipline, and ultimate equine goal for their four-legged partners. He is also an equine viral video sensation and has over 400 Million views on his social media videos!!!
Competed in the Mongolian Derby in 2018
Won Eastern Nationals In Cowboy Mounted Shooting
Finalist In An Extreme Mustang Makeover
Western Pleasure National Championship
National Championship in Cart Driving
Trains over 500 horses per year
Has experience training and/or competing in almost every equine discipline
Trained driving mules for use in the New Orleans French Quarter
His horse Tito starred in "A Fine Step" movie, registered Hollywood Movie wrangler, and Michael was the stunt double for Luke Perry
Professional Boxer & Underwater Welder prior to training horses full-time
Lived in Mexico for 2 years to pursue a boxing career
Fluent in English and Spanish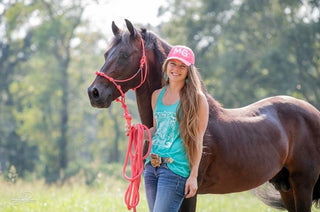 Kelsey Gascon
Owner + CEO
When not on the road performing or teaching, Kelsey manages Gascon Horsemanship's Training Facility & Academy and travels with her husband, The Horse Guru-Michael Gascon, to give horsemanship clinics around the world and fix the world's most problematic horses.
Professional trick rider, Roman rider, and horse trainer
PRCA Specialty Act
Bachelor's in Animal Science with minor in Equine Studies and emphasis in Agriculture Business & Communication
Master's Degree in Equestrian Education
She has been traveling around the United States and internationally doing both performances and clinics. 
She has won many trick riding competitions throughout her career including her biggest competition year in 2016. She won the International Super Ride Trick Riding Competition, Calgary Stampede Trick Riding Competition in Alberta, Canada, and was crowned the 2016 North American Trick Riding Champion while competing in Las Vegas, NV during the National Finals Rodeo.
Got her first horse at 11 years old and still has him to this day, Lightning 
Her favorite horses to work at their facility have been colt starts and getting to start from a blank slate and show them all kinds of new experiences. 
Enjoys competing in equine events such as trick riding competitions & mustang/OTTB makeovers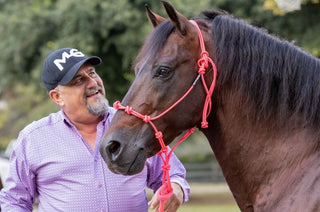 Jaime Gascon
Father + Mentor
Training horses professionally since he was 15, Jaime has been training horses unpaid as soon as he could walk. His Grandpa (also named Jaime Gascon), Great Grandpa, Great Great Grandpa all trained bullfighting horses in Spain (Andalusians & Lusitanos). At 15 years of age, someone brought a Paso to him for training, and he became the first generation in his family to train this beloved breed.

Born in Guanabacoa, Cuba and came over to Miami, FL in 1967
Over 10 World Cup Titles In (Miami, Puerto Rico, Colombia)
Over 200 National and Grand National Championships
 Bred, raised, and trained the first mare to ever win all 3 divisions at the World Cup (first and only time it's ever been done with the same horse - Hanna de Cappuccino at 3 years old)
 Raised and trained one of the greatest overall world and grand national champion stallions (Principe de Besilu)
Professionally training dogs since 16 in careers of personal protection, security, police dogs, explosive detection, narcotics dogs, service dogs, and more
Now runs a full-time training facility of PSD Kennels on the same farm as Gascon Horsemanship
Teaches the Paso Fino demo during Gascon Horsemanship Retreats
Fluent in English, Spanish, Portuguese, German, Dutch, & Czetch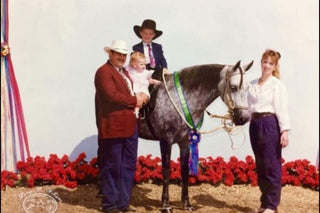 Cindi Gascon
Mother + Head GH Chef
Born in Huntington, West Virginia, Cindi trained horses in disciplines including cattle work, Western pleasure, halter, barrel racing, 4-H, English pleasure, jumping (Paso Finos). Her father, James Michael Rhodes, grew up on his family's 3rd generation cattle ranch in Wyoming, and shared his knowledge with her which led to her growing up in Miami, training horses, horse hauling, training sale horses, and Western training.
PRCA Miss Rodeo North Carolina 1986
AQHA Congress in 1987 (first women) - Barrel Racing
Went to NFR for Miss Rodeo America In 1986
Manages & Coordinates PSD Kennels with Jaime
Manages Gascon Horsemanship's Paso Fino breeding program & sales
Head chef for Gascon Horsemanship Retreats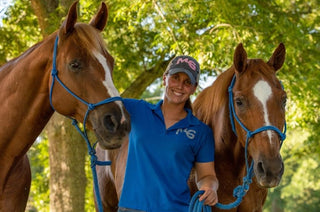 Brooke Gascon Pardue
Sister + Nutritionist/Rehabilitation Services
Brooke Gascon Pardue is a Registered Nurse and a fifth-generation horsewoman who has successfully managed rehabilitation for over 500 performance horses at our ranch.
Her favorite thing about horses has always been the process—painstakingly caring for injuries as they heal, staying up night after night to wait for a foal to arrive, and studying and tweaking nutrition or exercise to get performance horses into prime competition condition.
This isn't always everyone's favorite part but it is hers, so she created Horse Haven Rehabilitation to help horse owners who aren't comfortable or who are busy with performance schedules to give the attention needed to horses in this situation.
You can leave your horse with her and get peace of mind knowing your animal is getting top-of-the-line care from a competent, experienced professional who will work alongside your vet to ensure the best possible outcome.
Born In Charlotte, NC
Barrel Racer
Equine Nutritionist & Rehab At Gascon Horsemanship
Started An Equine Therapy Program
Won several National & Grand National Championships in PFHA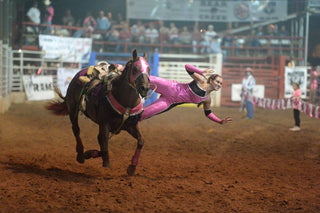 Shelby Epperson
Best Friend + Full-Time Staff
As a professional trick rider, Shelby founded the Trixie Chicks Trick Riders—her first trick riding performance was in the 2010 World Equestrian Games. In 2012, Shelby met Kelsey when she was doing a demo at Missouri State University where they both attended college and Kelsey joined the team.
They've built and developed the business together, allowing them to become Professional Rodeo Cowboy Association members and perform full-time on the road together prior to moving to Mississippi. They now perform together at all of their events and train their sponsored riders. In addition, Shelby works at Gascon Horsemanship as Kelsey's best friend, right-hand lady, and Administrative Coordinator.
Grew up in Willard, MO
Bachelor's Of Science in Agricultural Business - Enterprise Management with an emphasis in Animal Science
Riding since age 2 when she could sneak to the neighbor's house to ride their pony
Training all of her own horses since age 6
Grew up traveling the country performing on an equestrian drill team and learning horsemanship skills from world-renowned trainers covering numerous disciplines
HOW CAN WE HELP YOU HAVE FUN WITH YOUR HORSE?