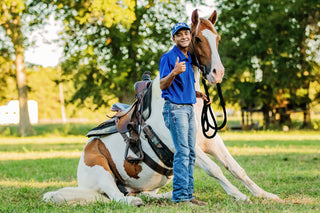 CERTIFIED HORSE TRAINERS
Horsemen Trained By Us, For You & Your Horse
IF I CAN'T GET MY HORSE TO YOU, ARE YOUR TRAINERS A GOOD FIT?
➡️ I don't have the budget to afford hauling and training to your facility in Mississippi.
➡️ My horse can't travel to Mississippi.
➡️ I can't haul or send my horse to Mississippi.
➡️ I'm willing to be put on a waitlist to get my horse trained.
If you answered yes to any of these questions, then your horse is a good fit for one of our invite-only Certified Trainers within our Gascon Horsemanship program. How do I know? Because the principles of my methods are based on the Language Of The Horse, and they speak the same language no matter the breed, age, or discipline AND these trainers have been hand-selected from our 6-Month Horse Trainer's Academy based on their performance at our facility.
That's why I'm confident my team and I can help you meet your goals for your horse!
**NOTICE** Our trainers have a limited number of monthly openings for training horses, so book early to secure your spot! Many of them will be wait-listed up to 1 year for training horses.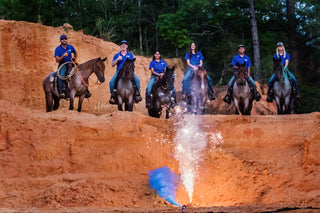 WE NOW HAVE CERTIFIED TRAINERS